By Grayson Zoller
Thanksgiving is a time for family, food and fun. But sometimes people celebrate this American holiday with some twists on the traditional Thanksgiving formula.
Thanksgiving is a holiday that is inevitably linked to Christmas in some way or another. For some, it's watching Santa arrive at the end of the Macy's Thanksgiving Day Parade. Thanksgiving is the time when Christmas music really starts to pick up in popularity. But for others, they take it to the next level.
After finishing the Thanksgiving feast, sophomore Hollis Klinger's family gets out the decorations and starts decking the halls. 
"My mom is a big Christmas gal. She loves it so much, so she gets right on it. She's eager to do it with everyone around," Klinger says.
Other people decide to celebrate with a special dish. Juniors King James and Peighton Ritchie and sophomore Kiean Swanner all said that they have macaroni and cheese as a part of their Thanksgiving dinner. Senior Brad Shue enjoys what he calls a "Thanksgiving Sandwich," which he describes as being "mashed potatoes and turkey in between the two halves of [a] roll… it's fantastic."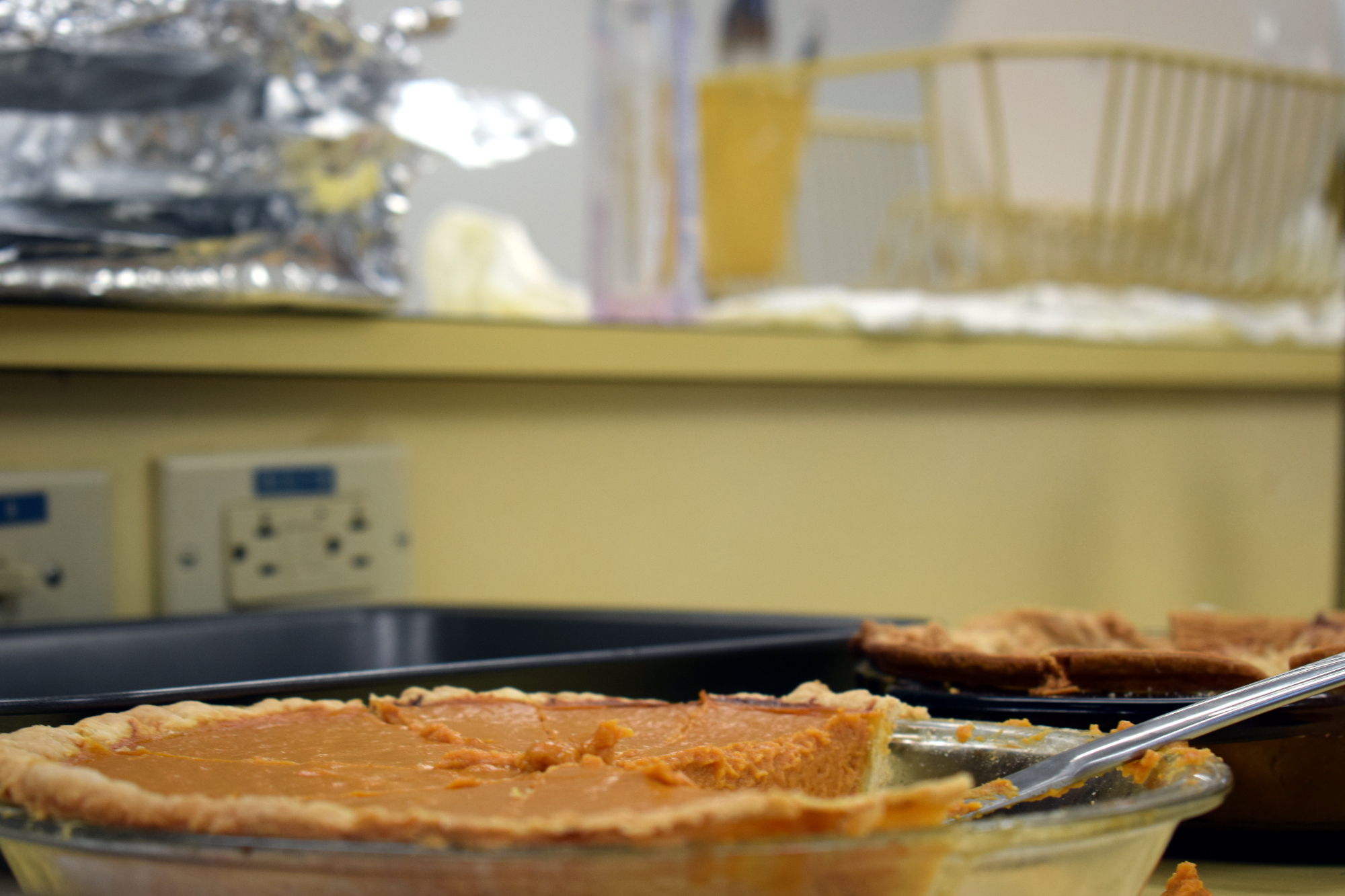 Sometimes what you do matters more than what you eat, though. Senior Lily Jones' favorite part of Thanksgiving is playing games with her family, like Mario Kart Wii and King Mau, which is a card game.
But some traditions may be fading away. No students reported that they did any form of Black Friday shopping, with Shue summarizing his feelings on the date by simply stating, "I don't want to die."
At the end of the day, no two families spend any holiday the exact same way. From small differences to an entirely different way of celebrating, there are endless permutations and variations of Thanksgiving.