By Brylee Beckley
"Hey, can you go give the patient in room four her flu shot?" Dr. Brian Lumpkin said.
Dr. Lumpkin is not talking to one of the nurses, but to senior Anna Cardemon. 
Seniors have the opportunity to serve an internship during two class periods of their school day. 
This has been an option at Delta High School since the 1998-1999 school year. In the 1980s there was talk of starting an internship program. Before then there were opportunities for advanced business and marketing classes to take on real job experiences inside the high school.
"I think(serving an internship) is a good opportunity for students to be able to get out and  job shadow people and to be able to know what they want to do," business teacher Mr. Andy Lewman said.
Lewman supervises the internship program, which involves 23 seniors from the first semester and the second semester.
Cardemon has the opportunity to intern at Abundant Health Family Medicine, 1720 S Burlington Dr. in southeast Muncie. Due to Covid 19, her original plan to intern with a doctor at IU Health Ball Memorial Hospital was not allowed. 
At Abundant Health, Cardemon has been able to learn how to give shots, take blood pressure, read labs and prep the patients.
"I've always been drawn to the medical field," Cardemon said, "and this internship was able to make me know for sure that I do want to pursue the medical field."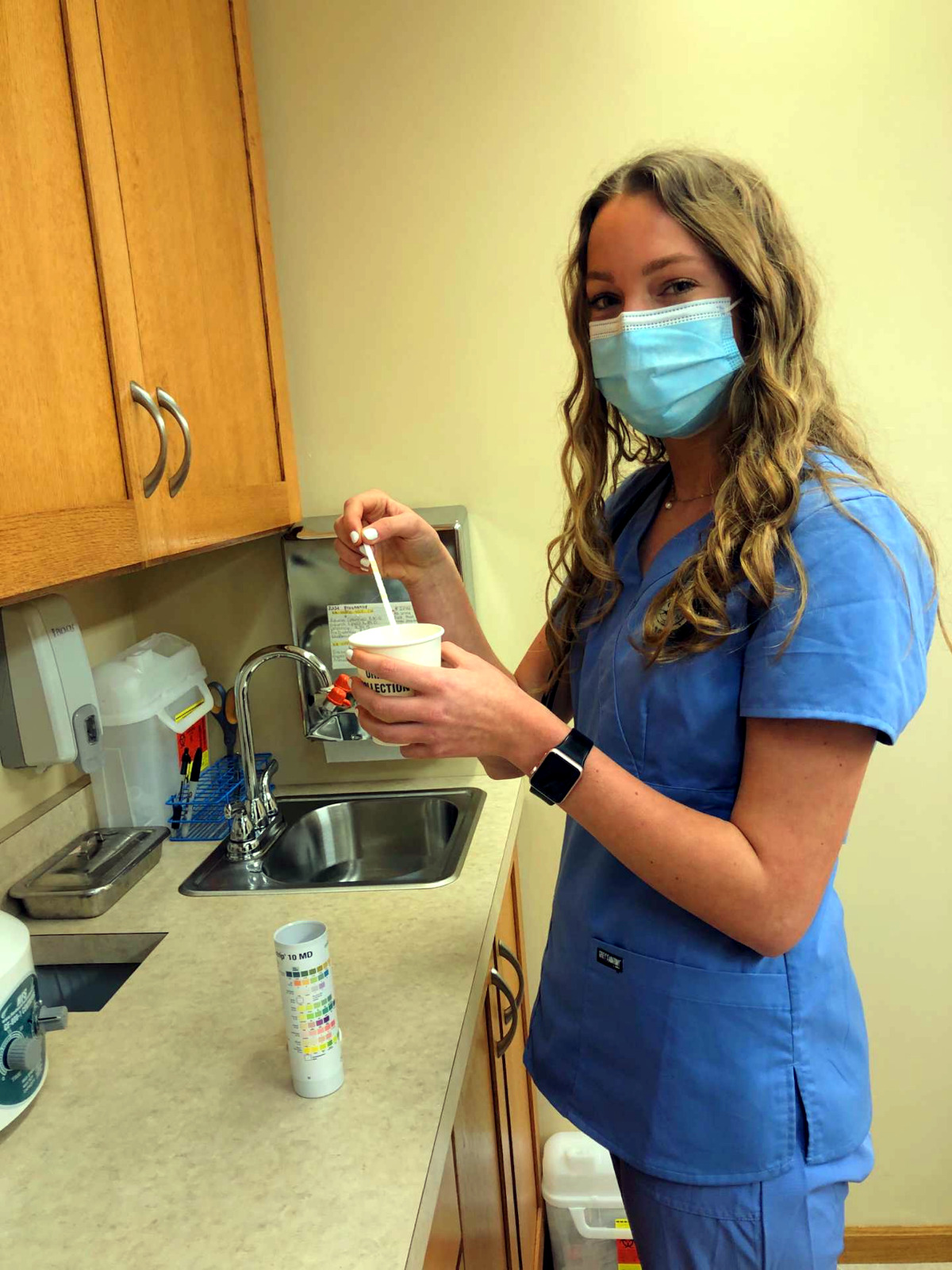 Cardemon has been able to build strong relationships with the workers at Abundant Health.
"Dr. Brian Lumpkin and I have a really good relationship," Cardemon said. "I look up to him a lot. He is a really big inspiration to me."
Senior Gwen Clark interned first semester at IU Health Ball Memorial Hospital in the legal department. She learned from Mrs. Michelle Altobella, who is vice president and general counsel for IU Health BMH and is chief privacy officer for IU Health. This internship was able to combine both of Clark's interests, healthcare and her future occupation as a lawyer, to know if she would enjoy the profession of law.
"I really enjoyed the case work, reading through the cases and analyzing them afterwards," Clark said. "It was just really fun, and l loved all the people there."
Clark was already family friends with Mrs. Altobella. They both go to Hazelwood Christian Church, and Gwen and Mrs. Altobella's son, Adam, both play tennis for Delta. 
"One time she said, 'If you ever want an internship just let me know,' so I took her up on it," Clark said. 
Clark did not continue this internship for the second semester. From the beginning, she only planned for a one-semester internship.
Senior Jacob Royal interns at RE/MAX real estate agency, 2200 W. McGalliard Road in Muncie. Royal got this internship through family connections. His mother is a former real estate agent, and when Royal told his mother that he was interested in an internship in that field, she used her connections to help him find one. 
Royal has been able to learn the fundamentals of selling a house and how to do the paperwork for it.
"My favorite thing about my internship is being around the team and getting a behind-the-scenes experience of a real estate agency," Royal said.
Senior Madelyn Haley interns at Family Vision Care, where she follows Dr. Wynde Ashman. Haley chose to intern at Family Vision Care, 4801 W. Bethel Ave. in Muncie, for two main reasons: she plans to pursue optometry for a future career, and she is family friends with the Ashmans through Delta tennis.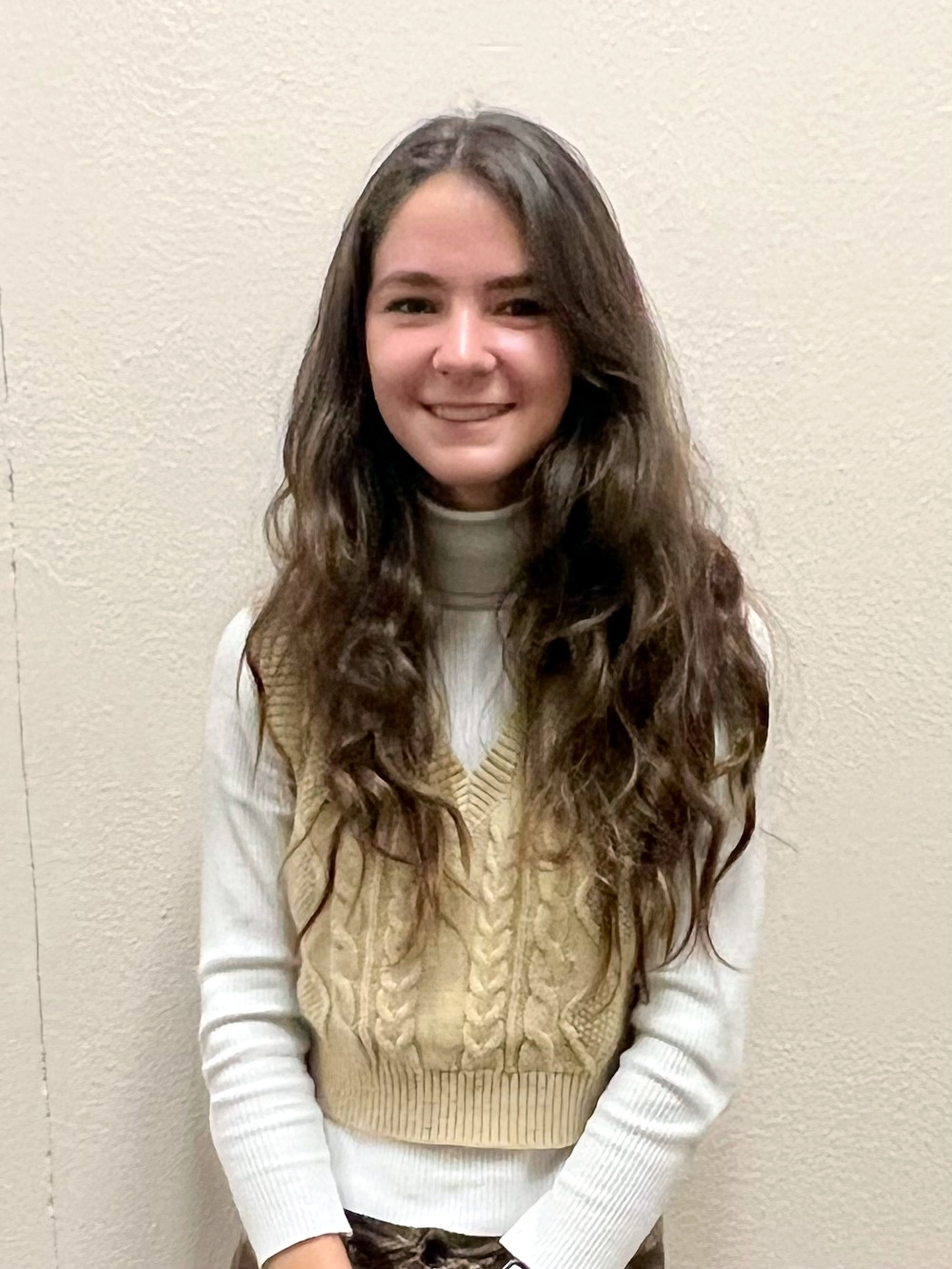 At her internship she gets to use all the pre-testing machines on patients as she performs the jobs a technician does. She said talking with the patients is her favorite part.
"Even if you don't ask about their story, they always tell you something interesting about their life," Haley said.
Going to their internship is not the only requirement for a senior intern. Mr. Lewman assigns them a module in Canvas each week. The module consists of daily logs they have to complete about what they did at their internships and what they learned from it.
Internships are a learning experience for seniors. In some cases it can show them that what they thought they wanted to do is not for them or it can reinforce that it is exactly what they want to do.
"If someone wanted to go into accounting, and did not realize it's a lot of working at a desk, then they found that out," Lewman said. "This way they would not have to restart what they wanted to do studies wise."
These internships also give students an opportunity to work. People who do not want to go to college can intern where they work to get a few more hours. 
Any senior is able to have an internship. They first sign up for the class when picking their schedule, then they have to find someone who will accept them as an intern. Next they can get a senior internship application packet from the office, which they need to fill out. Students also will need to get a parent's permission to be able to leave the school. 
"It's just a great way for a senior to get job-like experience," Lewman said.