By Mia Torres
From the Ugg slippers, flare leggings, and claw clips to vibrant colored pants and baby tees, trends are everywhere. Trend-setters like junior Belle Brown and senior Zach Gullion are, too. Here's how they do it.
"I follow a lot of magazines [People and InStyle magazines] and fashion influencers on Instagram," Brown said.  "I just try to keep up to date with what's in."
Brown is known school-wide for having a knack for fashion and for keeping students in the loop of what's in and what's out. With more than 5,000 followers on Instagram and a modeling career with NV Models & Talent, her reputation precedes her.
"Cargo pants are in, and jeans, like mom jeans. And any cool tennis shoe or sneaker is pretty in."
Like Brown, Gullion is a notable example of local trend-setters.
"There's a lot of times when I see something I like that other people wear," Gullion said. "But you also have to feel comfortable in things that nobody else is wearing."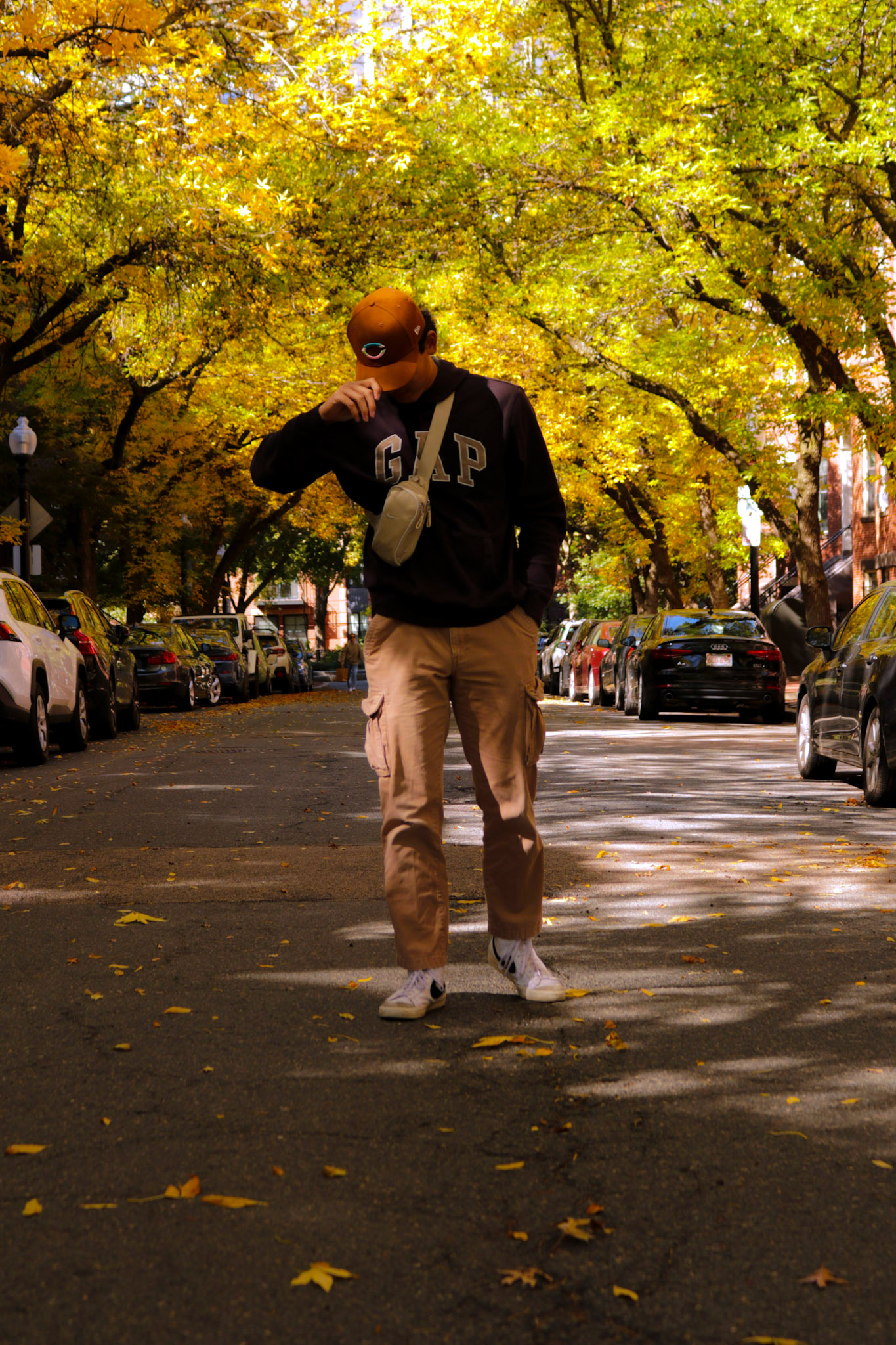 Gullion shops at places like Goodwill, the Bargain Box, and PacSun to display his independent sense of style. Gullion says that corduroy, Boston Birkenstocks, and baggy clothing are popular in men's fashion today.
"I waste a lot of time in stores," Gullion said. "I try not to dress like everyone else." 
Dressing like everyone else doesn't seem to be common anymore. Yes, you see a few people wearing similar clothes throughout the day, but how many people are actually wearing similar clothing? 
Fashion is an expression of self in an otherwise clichéd environment, a statement of independence from other people. If you see two people wearing similar outfits, it's most likely because they share the same type of independence from the world around them, or maybe they don't want to be independent. 
Sometimes this form of self-expression can be shown by wearing clothes from a different time period. Right now 90's fashion has an extreme impact on today's society. From the baggy pants and tight shirts to the straightened hair and big jackets, fashion is everywhere. 
Fashion is one of the main parts of today's society, and it will continue to evolve and change with people of the world. 
For more Delta fashion inspiration, see here:
Zach Gullion:
VSCO: @zach-gullion
Instagram: @zach.gullion
Belle Brown:
Instagram: @_bellebrown