By Riley Bratton
This last spring break senior Madalynne Smith, or as most people know her MJ, and the Delta band traveled to Universal Studios in Orlando, Florida.
 "It's been the first time we have been together in a really long time," Smith says. "It kind of gave us a sense of normality." 
Just like any other vacation, Smith collects souvenirs. But not the souvenirs that most people collect. MJ collects pins.
MJ started pin collecting in 8th grade after receiving multiple pins as prizes and rewards from Munciana Volleyball Club and 4-H. 
"My most meaningful pins are my AAU Nationals pin with 5 Mickey's on the bottom, Mount Rushmore, and A Christmas Story House pins."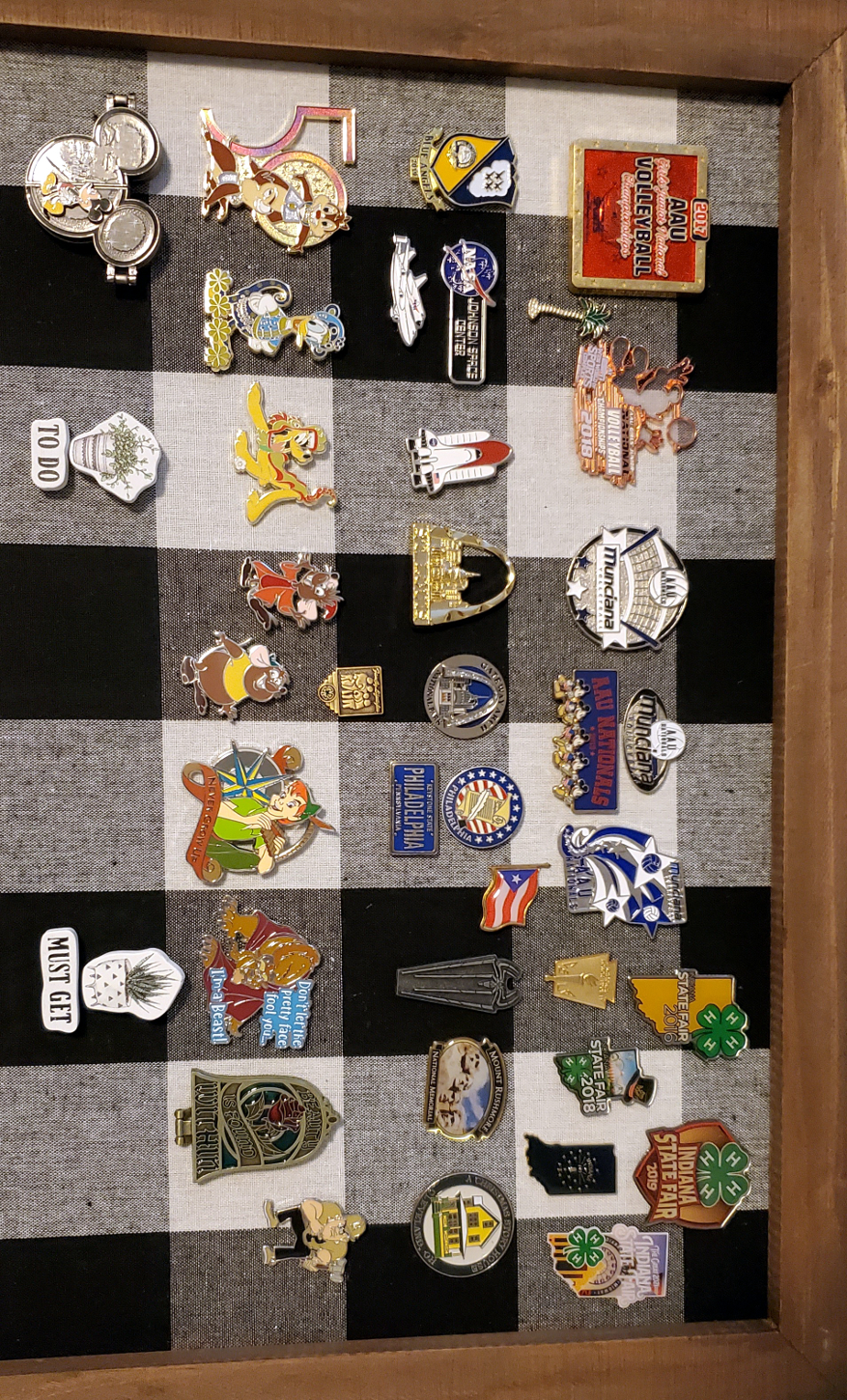 While in 6th grade Smith joined the Delta Middle School band. "The real reason I joined band was because I can't draw or sing". 
Smith first tried to learn the flute but "I couldn't make a sound with it". After realizing that the flute was not going to work, MJ then switched to clarinet, which she still plays today. 
Smith enjoys playing songs that are from big movies like How To Train Your Dragon, Kung Fu Panda, and many more.
For people who are on the edge on whether or not to join band, "Just join, what do you have to lose" says Smith. "It's really fun and you could gain a whole new family." Don't forget that all pep band members get into football and basketball games that they perform in for free.
 Smith has actually been considering playing in college but is worried that the songs in college will be very professional like Bach and Beethoven.
"Have fun while in high school because as you've all heard it goes by real quick," says Smith. Although this saying is said every year, it is very true.
Smith plans on attending Purdue University to study Psychology but says she might change her major.