By Eleni Bow
A tiny infant fusses in her mother's arms. She's not hungry or sleepy, she just wants to see. The shrill wails don't stop until she is carefully readjusted so her bright eyes face the big, unfamiliar world around her. 
A year passes, and the baby is now a dawdling toddler. She plops herself down on the floor, excitedly pointing out the purple letter A on a block. Her older cousin watches her, and soon the 18-month-old is pointing out the alphabet to the five-year old.
By third grade, the toddler has grown into an extremely curious and observant little girl. She packs herself a lunch, then sets off to her class to read as much of her book as possible. She treats everyone with equal kindness and tries not to show favoritism. This earns her the playful nickname Switzerland.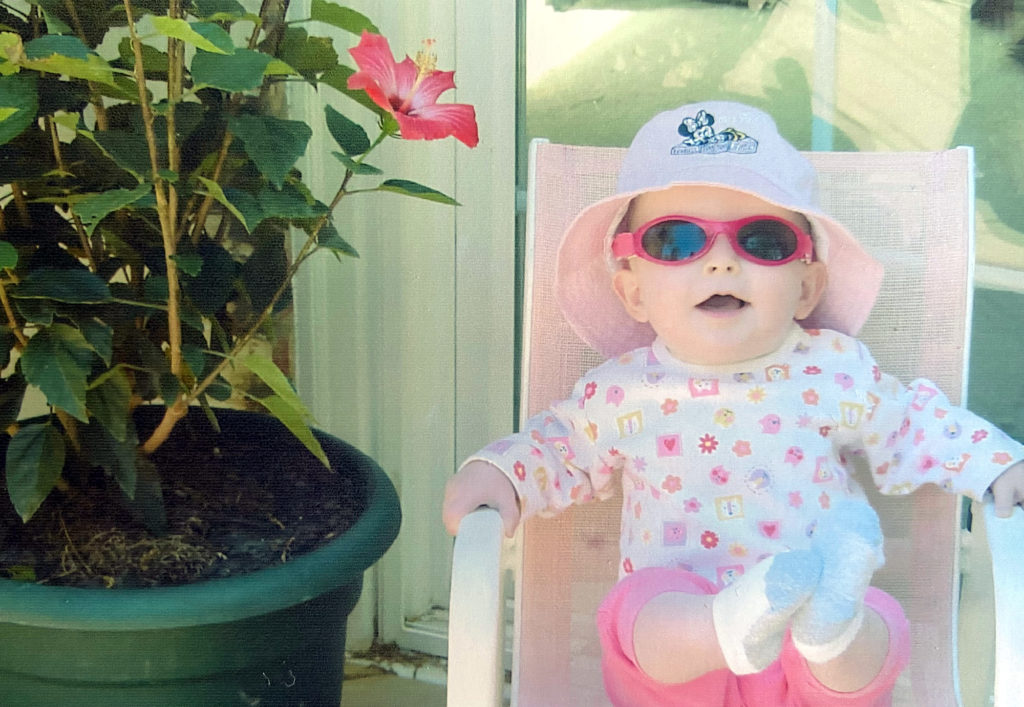 Switzerland continues to move through school with a passion for learning and a fondness for art. She manages her time with lists and schedules, trying her best on every assignment. Soon, Switzerland is old enough to handle doing her own laundry.
It's about 10 years later, and Switzerland is wrapping up her senior year of high school. She views her class rank with a smile. Switzerland has taken first rank for the Class of 2022. However, now she's better known by her real name. Katie Alexander is your valedictorian for the 2021-2022 school year. 
"Obviously it is a cool thing to have, but it was never the reason why I was working hard," Katie says. "[I had] just kind of a moral drive to just do my best with everything that I do."
Whether packing a lunch or keeping up with homework, Alexander believes she has always been self-motivated. Her parents, Scott and Valerie Alexander, agree. 
"She's very disciplined and self-motivated, and I would love to take credit that she takes after her Momma and that's why she's done this, but that is so not true," Valerie says. "She minds her own ship."
Not only has Katie earned the title of valedictorian due to her self-efficacy, she's received other honors. Katie was one of two Delaware County winners of the Lilly Endowment Community Scholarship. This scholarship allows her to attend any public or private college in the state of Indiana free of any tuition costs. 
Katie will use this "huge blessing" to its full advantage, as she will attend Butler University with a major in biology. Later, she plans to enroll in the pre-vet program. Her ideal career is as a small animal veterinarian in a little town. 
Even while just in high school, Katie initiated some extra practice that will help propel her education in science. She has taken Biology I, Biology 111 and Anatomy & Physiology 101/102, all taught by Dr. Lance Brand. 
"I've known Katie for four years," he says. "She is a very gifted, smart young lady, but what many do not always see is just how hard she is willing to work to be successful and be at the top of her class."
Besides the standard classwork and biological curriculum, Brand has been able to help Katie find additional scientific opportunities. He connected her with biology professor Dr. Eric Rubenstein at Ball State University, where she has been conducting research with him. 
Katie specifically researched how certain genes are responsible for protein degradation, with budding yeast as her model organism. "That research related to Type 2 diabetes, which is what my science fair project dealt with," she says. Katie was an international qualifier for the science fair this past spring.
Outside the lab, Katie is a two-sport athlete. In the fall, she made it to semi-state for cross country, and last spring made it to semi-state for tennis. Katie says her tennis coach, Tim Cleland, is a major source of inspiration for her speech at the June 4 graduation ceremony. 
"I'm planning to write it about grit, because from the first day of tennis practice, Coach Cleland has given us lots of 'mental toughness' speeches, but the one that stuck with me most was definitely about grit," Katie says. 
Senior Ella Painter believes Katie practices what she preaches. The girls have been friends since middle school, and Bright said she's seen how hard Katie works consistently over the years. Another friend of Katie, senior Anna Cardemon, whom she met in preschool, agrees. 
Cardemon recalls how, even as a camper, Katie still wanted to help out with the younger kids at summer camp over the years. This summer, Katie will work as a Camp Crosley counselor in North Webster, Ind. 
"I want to just make kids' lives better because you never know where they come from, and just giving them a week where they can let loose and be themselves is something that I am proud to be a part of," she says. 
When she departs for camp once school ends, she will be leaving behind her younger brother Andrew, her black lab Luke and her parents. Katie will be leading kids on hikes, while her father, Scott Alexander, will continue working toward his goal for leading his district in the Indiana State Senate. 
Katie attended various political functions with her father.
"I definitely feel politically literate now," she says. "I voted for the first time, and I felt like I knew what I was doing. I was definitely an informed voter." 
Although she is sure she will not go into politics, Katie has still gained experience in other leadership positions. This past spring, she was the President of the Riley Dance Marathon Committee. 
"Dance Marathon has been a huge part of my life," she says. "I'm proud of what we did this year, and it was really amazing." The fundraiser raised nearly $24,000 for a new school record.
Katie's mother, Valerie, is proud of all her daughter's sports, academic and personal accomplishments. However, she also has a reminder for her little girl:
"Don't always look for the end results or the outcome but instead enjoy the journey along the way. Just have fun."