By Riley Bratton
With the 2021-2022 Delta school year drawing to a close and graduation just 3 weeks away, many sports seasons have been completed, leaving those senior players time to reflect on their high school sports career. 
Senior Michael Bilby started playing soccer when he was 3 years old. Just like any other kid, Bilby tried a variety of sports, but soccer was his favorite.
"I realized even though I was talented at soccer, I wouldn't be as good as I wanted to unless I put in a lot of extra work," Bilby said. "This correlates with school also because I am a great test taker and can get good grades with little effort, but if I want to have all A's, then I have to put in a little extra work studying."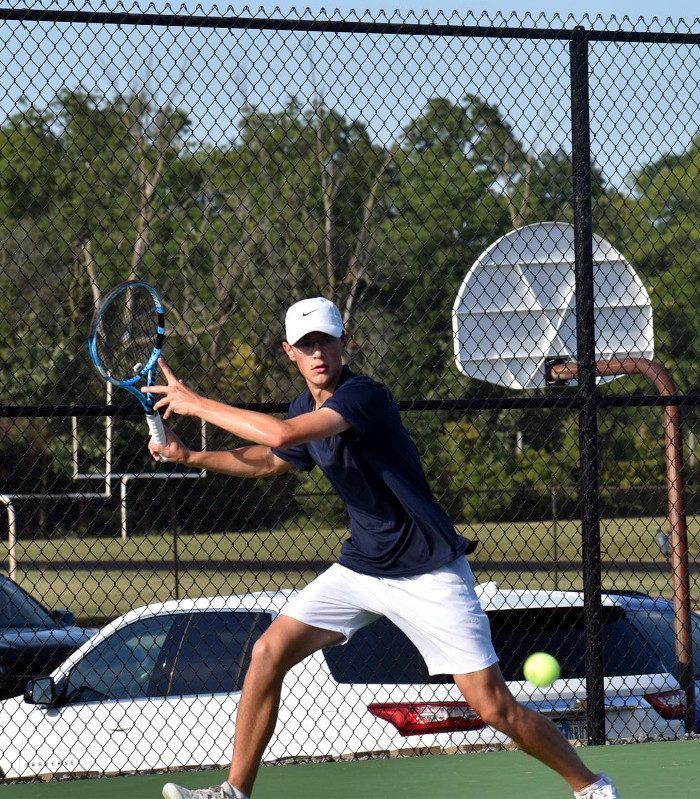 Senior Adam Altobella started playing tennis his freshman year, after Walker Boyle convinced him to play. After playing low JV for his first two years of tennis, Altobella then played two years of varsity singles, including a year of No. 1 singles.
"At the 2019 Tim Cleland Tennis Camp, the summer prior to my sophomore year," Altobella says. "I was given the Camper of the Week award at the conclusion of the camp. This instilled a lot of confidence in me, and it laid the foundation for my hard work on the tennis court."
Altobella plans to attend Wabash University for tennis and academics.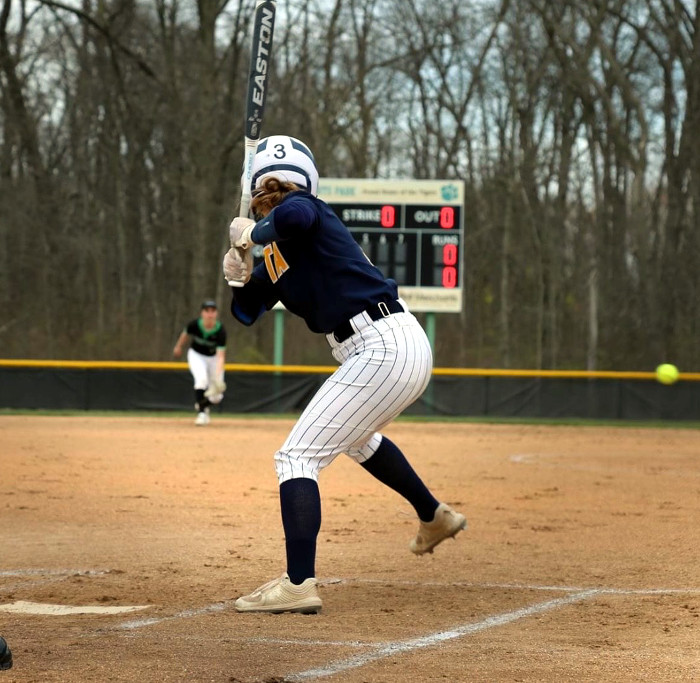 Senior Ellie Summers started playing sports after her dad, science teacher Mr. Terry Summers, taught her how to play softball. "He taught me everything I know about softball, and I would not be the player I am today without him." she said.
She wears number 3 because it has always been her favorite number, and her dad wore number 3.
After playing in a national softball tournament in Gulf Shores, Alabama, Summers' whole team and the parents went on a dolphin cruise. Although a dolphin cruise might sound boring to some, Summers and her teammates ended up having a lot of good memories from the trip.
Senior MJ Smith's parents pushed her toward volleyball from a young age. "Everyone has a different job and has to communicate in order for the team to work, and I thought it was amazing to figure that out and watch for it in every practice or game." Smith said. 
While playing in a volleyball tournament last year on her 18U Munciana team, Smith's team played K2 18U, a highly ranked team from Tennessee. "We beat them when I was only 16 playing on an 18-3's team at Munciana," Smith says. "It was amazing when we beat them because no one expected it. We got a lot of attention from that."
Senior Aidan Pierce's parents made him try soccer while in elementary school. "After crying through the first season, I realized that I actually liked the sport." Pierce said. 
Just like any other young athlete, Pierce progressively evolved as an athlete. This year he and the Delta soccer team advanced to sectional finals before ultimately losing in penalty kicks to Yorktown. "It was by far some of the most fun I have ever had," Pierce said,
Senior Makayla Robles started running track after her parents gave her the idea. Robles then joined the cross country team in middle school after she had just moved to Delta, and it looked like fun.
"I realized in track (during my junior season) that I needed to start trying more in practice, so I worked harder in practice toward the end of the season," Robles said. 
She then broke her 3200-meter personal record by three seconds.